Rockmore Plastic Surgery: Jeffrey Rockmore, MD
15 Old Loudon Road
Latham, NY 12110
Phone: (518) 328-3330
Fax: (518) 328-3337
Monday - Friday: 8 a.m.–5 p.m.

Mommy Makeover Before & After Case 186
*Keep in mind that each patient is unique and your results may vary.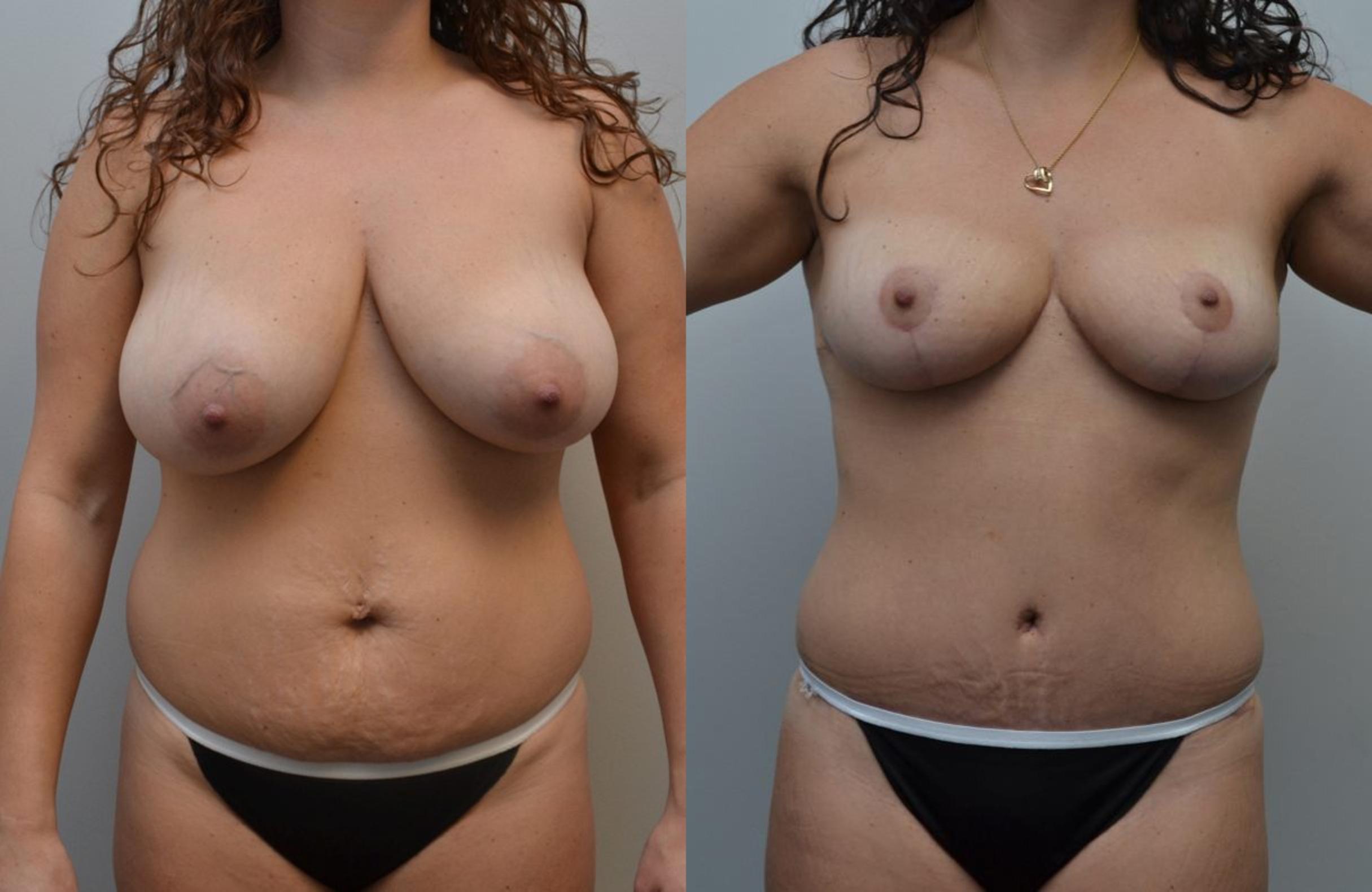 Before & After

This 38-year-old female came to our Albany, New York office because she wanted her body back after multiple pregnancies. She was done having children and wanted to feel like herself again. Her clothes didn't fit properly, and she no longer felt like herself. She tried diet and exercise to improve things, but was unable to get back to her pre-baby body.
Mommy makeovers have become extremely common, and usually involve enhancements of the breasts and belly. A variety of different procedures can be combined in a mommy makeover including breast enhancements, liposuction, and tummy tucks. By combining these procedures, the recovery times are overlapped, and the costs are minimized. In this case, a breast reduction and lift were used to make her breasts more proportionate. A tummy tuck was combined with liposuction to restore her abdomen. The overall effect made her look thinner and more athletic.
The trade off for this type of surgery are the scars. The scars from a breast lift can very and in this case went around the areola and straight down in an anchor shape type of pattern. The tummy tuck scar lies within the underwear line. These scars typically fade nicely over time and in the photos above, they are two months after surgery but will continue to fade and soften. She now has her body back, and is very happy with the results.
If you like the results you see here, request a consultation to learn more about how this procedure can help you achieve your ideal appearance.
We encourage you to print your favorite photos and bring them with you during your consultation to help communicate your goals and expectations.

Keep in mind that each patient is unique and results may not occur for all patients.
These photos are of an actual patient of our practice who has provided consent to display their pictures online.
Procedures Performed
About This Patient
View All Patient Photos
Back to Top