Rockmore Plastic Surgery: Jeffrey Rockmore, MD
15 Old Loudon Road
Latham, NY 12110
Phone: (518) 328-3330
Fax: (518) 328-3337
Monday: 9 a.m.–6 p.m.
Tuesday, Wednesday, Friday: 8 a.m.–5 p.m.
Thursday: 8 a.m.–7 p.m.

Rhinoplasty Before & After Case 234
*Keep in mind that each patient is unique and your results may vary.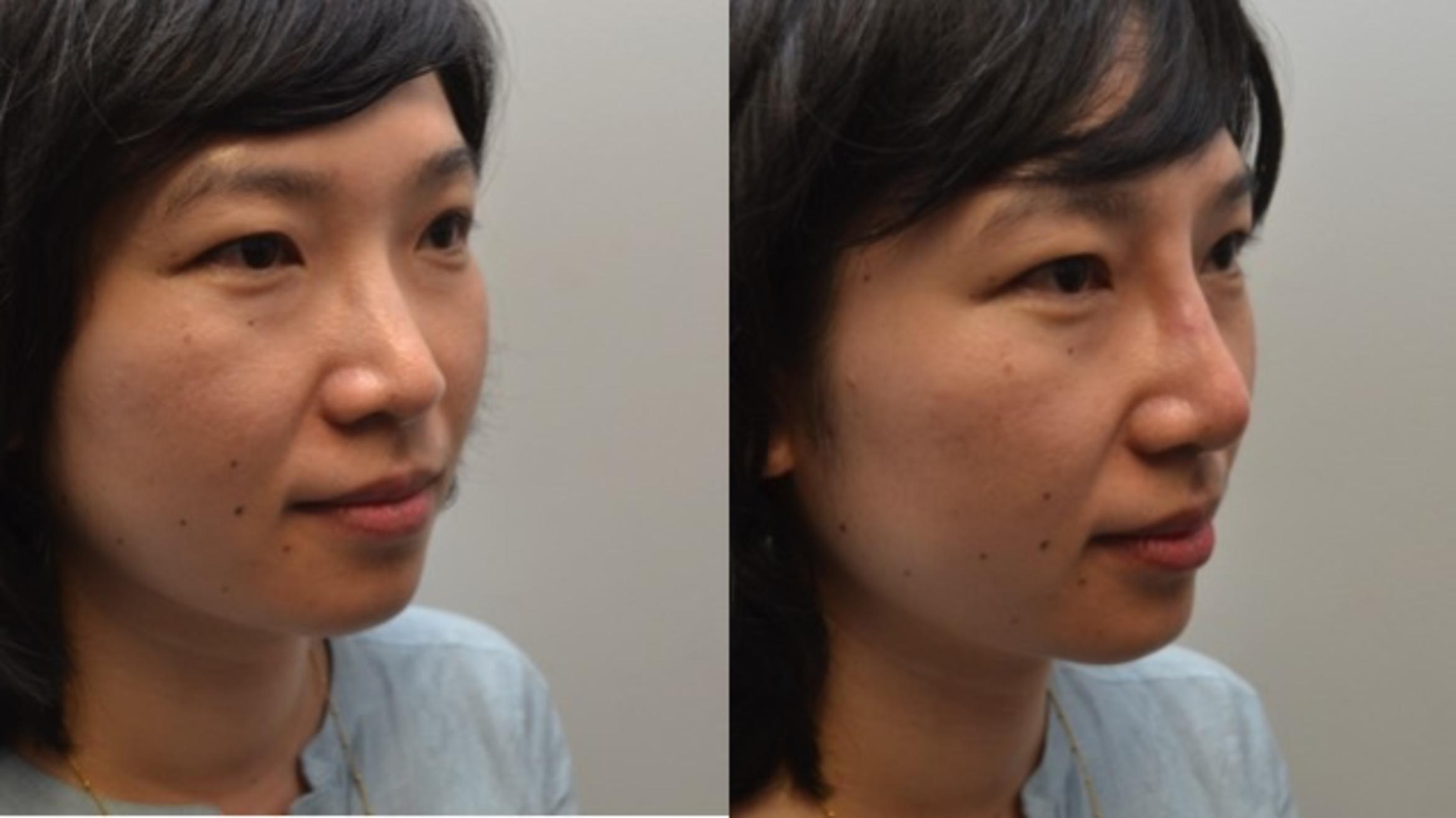 Before & After

This patient wanted to have more fullness in her nose with more prominence of the dorsum. She felt that her nose was very flat and that she doesn't have much of a radix. With that said, she did not want to undergo any surgical type of procedures so I recommended moving forward with a "liquid nose job" using Radiesse. The patient is shown here immediately after the injection, which is why there is minor bruising which will subside over the next few days. The results will last 6 months to a year and overall the patient is very happy.
If you like the results you see here, request a consultation to learn more about how this procedure can help you achieve your ideal appearance. We encourage you to print your favorite photos and bring them with you during your consultation to help communicate your goals and expectations.

Keep in mind that each patient is unique and results may not occur for all patients.
These photos are of an actual patient of our practice who has provided consent to display their pictures online.
Back to Top