Rockmore Plastic Surgery: Jeffrey Rockmore, MD
15 Old Loudon Road
Latham, NY 12110
Phone: (518) 328-3330
Fax: (518) 328-3337
Monday - Friday: 8 a.m.–5 p.m.

Injectable Fillers
The use of nonsurgical techniques to maintain and restore a youthful, contoured look has been one of the most rapidly expanding areas in plastic surgery over the past decade. There are now more options than ever before, with more on the way every year. Board-certified plastic surgeon Dr. Jeffrey Rockmore offers various types of injectables including dermal fillers in Latham, NY, to help Albany County women and men look more youthful, yet natural, without surgery or its associated recovery time.
Injectable Fillers

Before & After Photos

Keep in mind that each patient is unique and your results may vary.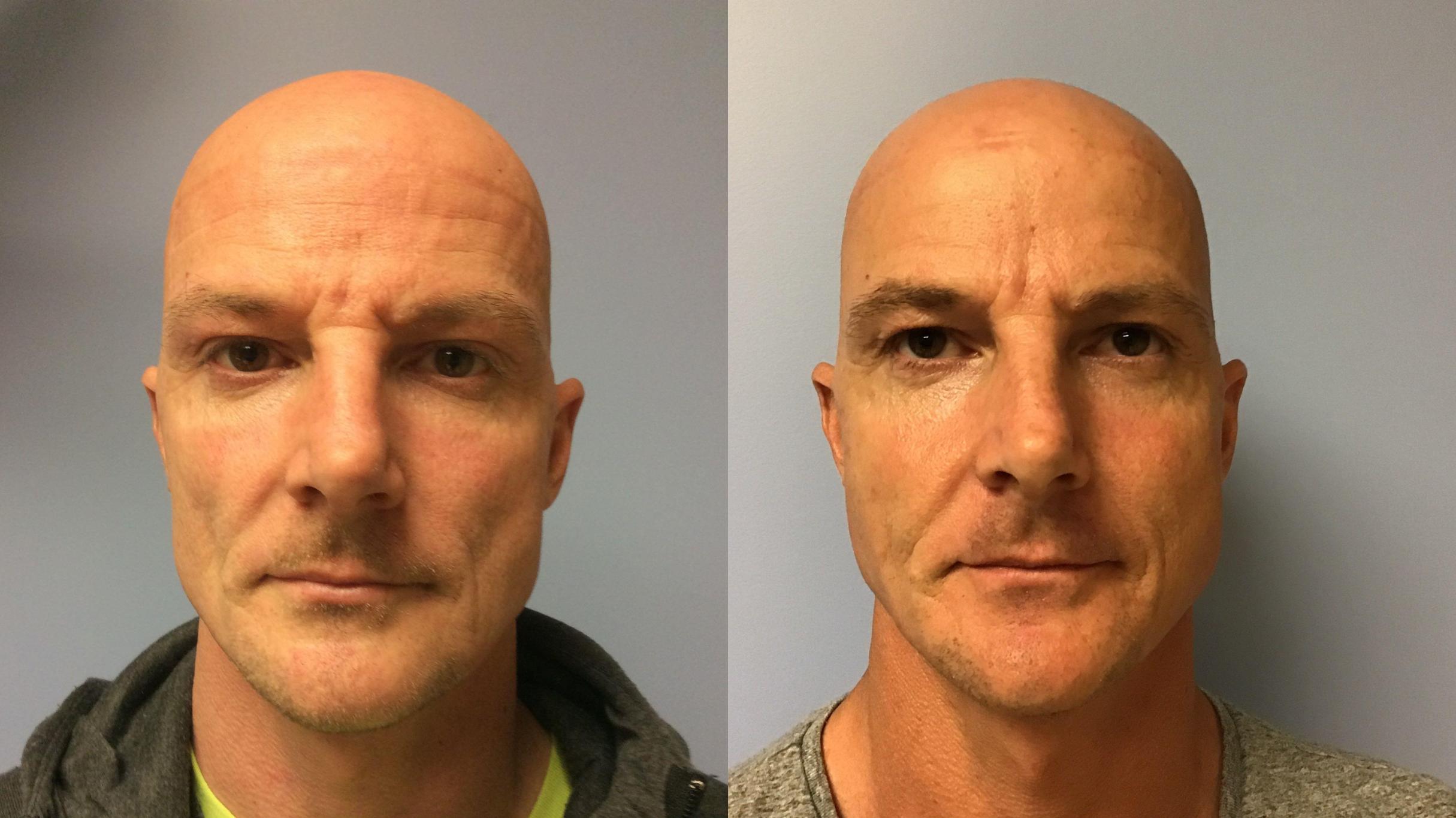 Before & After
Case #351
This 38 year old patient was interested in seeing what could be done about the volume loss in his face. We discussed he would be an excellent candidate for Sculptra but that he would need several vials over the course of several sessions before he would see results. He was ultimately treated with 8 vials of Sculptra over 5 months.
Read More

Before & After
Case #400
This 34 year old patient came in to discuss options for softening her smile lines. One syringe of Juvederm Ultra Plus was placed into her nasolabial folds. The photos shown are 3 weeks after the injection. If you like the results you see here, request a consultation to learn more about how this procedure can help you achieve your...
Read More
Keep in mind that each patient is unique and your results may vary.
Injectables each have a specific use. Commonly treated issues include smile lines, dark circles under the eyes, lines or wrinkles, and loss of cheek volume. Dr. Rockmore will analyze your face and discuss with you the options that will create the best and most natural-looking results.
Choosing an experienced, board-certified plastic surgeon such as Dr. Rockmore is the first step in getting your desired results. Dr. Rockmore carefully plans each treatment to create natural-looking improvements, making sure your face will look and move naturally and appear more youthful and attractive.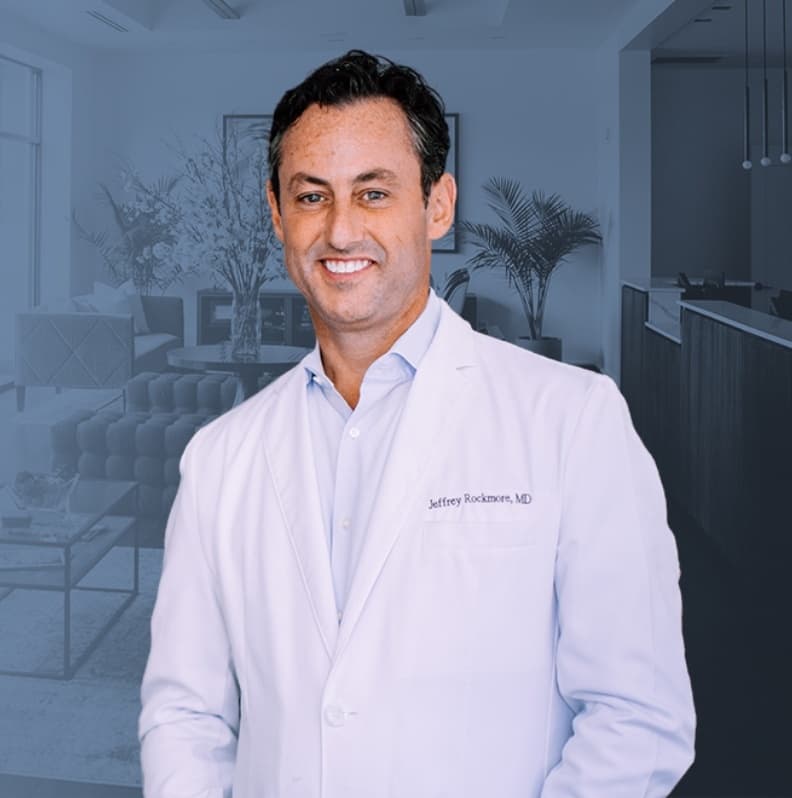 Dr. Rockmore
Board-Certified Plastic Surgeon
When you meet with Dr. Rockmore, you'll understand why men and women trust him with their plastic surgery results. His years of experience and refined aesthetic eye place him among the top plastic surgeons in the Capital Region.
Learn More What Are Injectable Dermal Fillers?
There are so many injectable products and treatments that it can be confusing for people who just know that they want to look younger. Dermal fillers are different from BOTOX® Cosmetic, treatments, which are used to smooth out wrinkles caused by the contractions of facial muscles. Fillers can be divided into 2 groups: soft-tissue fillers and volumizers.
Dr. Rockmore also offers a special injectable treatment called KYBELLA®, which is different from soft-tissue fillers and volumizers. It dissolves fat below the chin to help slim the neck and jawline.
A Reputation Built on Results
Dr Rockmore is the best. His practice from front office staff to nursing and himself are completely...
It's been a life changing experience with Dr. Rockmore and his team. I had a full TT + lipo, and my...
Rockmore plastic surgery made me feel so comfortable and it was one of the best experiences I've ever...
Dr. Rockmore has the BEST bedside manner. He spent time really getting to know me and my body and...
What Are Soft-Tissue Dermal Fillers?
Soft-tissue fillers treat individual wrinkles, folds, and creases. If you think of a wrinkle as a valley, a soft-tissue filler raises the floor of the valley to make the wrinkle less deep. This softens the wrinkle and makes it less visible.
Commonly treated concerns include:
Smile lines, also called nasolabial folds, which run from the outer edge of the nostrils to the corners of the mouth
Marionette lines, which are creases that extend down from the corners of the mouth
Lip lines, which are creases around the upper and lower lips
Thinning lips, which are treated with lip augmentation, also called lip injections
Shallow scars, such as those caused by acne or chicken pox
Individual wrinkles or depressions primarily on the lower face
While it is impossible to remove every crease in the face, which would in fact look unnatural, soft-tissue fillers soften them and make the face look more youthful.
Dr. Rockmore can also use fillers to make cosmetic adjustments to the nose as an alternative to  rhinoplasty surgery. He can lessen the appearance of a prominent bump, straighten out mild asymmetry, or adjust the tip position all with this simple method.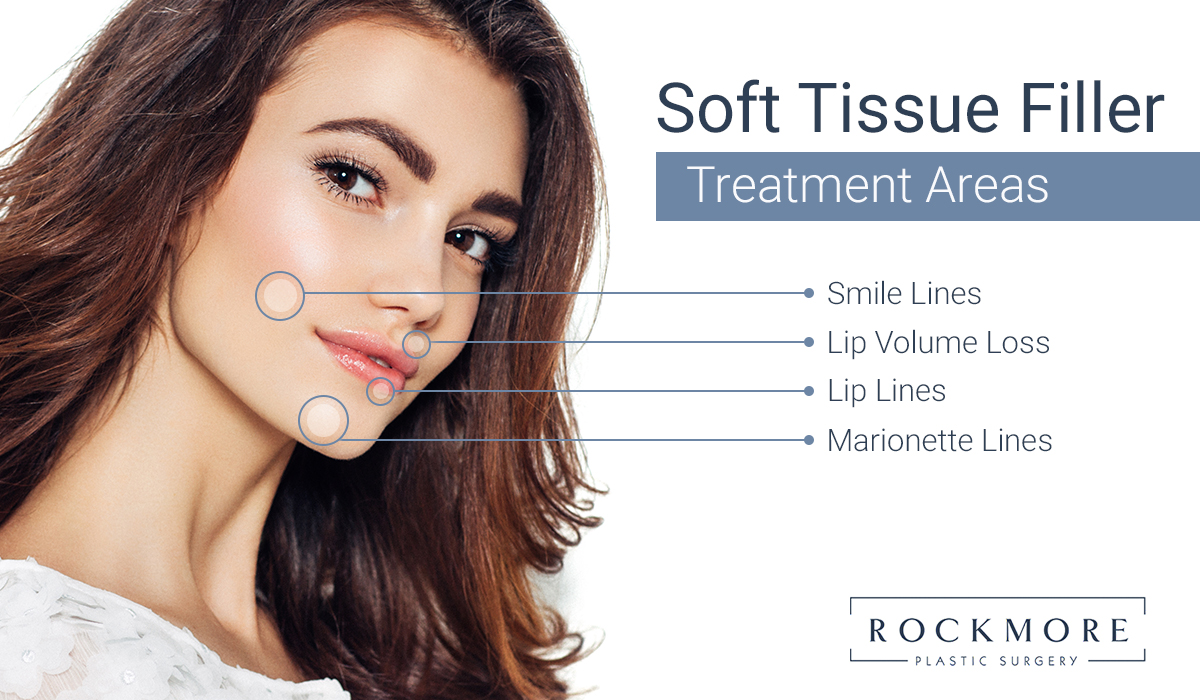 Soft-Tissue Dermal Filler Options
There are a wide variety of fillers available, many composed of hyaluronic acid. Hyaluronic acid is a naturally occurring substance in our skin that keeps it hydrated and firm. Each brand family offers different formulations for a range of concerns. In your consultation with Dr. Rockmore, you will discuss all of the available options for your specific concerns, and develop a personalized plan to achieve your goal.
The soft-tissue fillers Dr. Rockmore uses include:
JUVÉDERM®: This hyaluronic acid gel filler lasts for 9 to 12 months and creates soft and natural-looking improvements.
Restylane®: This is another hyaluronic acid product that adds volume and fullness to the skin to correct wrinkles and folds. Restylane may also be used for lip injections and has similar longevity to JUVÉDERM.
RADIESSE®: This product uses calcium microspheres suspended in a gel to fill beneath the skin. It's also the first and only FDA-approved filler to correct volume loss in the back of the hands. It can be used for smile lines, nasal enhancements, and jawline redefinition. Improvements last 9 to 12 months.
BELOTERO BALANCE®: This filler that contains hyaluronic acid is placed more superficially than other fillers. It treats fine lines and wrinkles in areas that are too delicate for other fillers, such as under the eyes. The downside with this product is its longevity, which at 6 months is shorter than the other fillers.
Depending on your concerns, Dr. Rockmore may recommend complementing your filler treatments with other skincare options to create more comprehensive results.
Meet Our Injector Team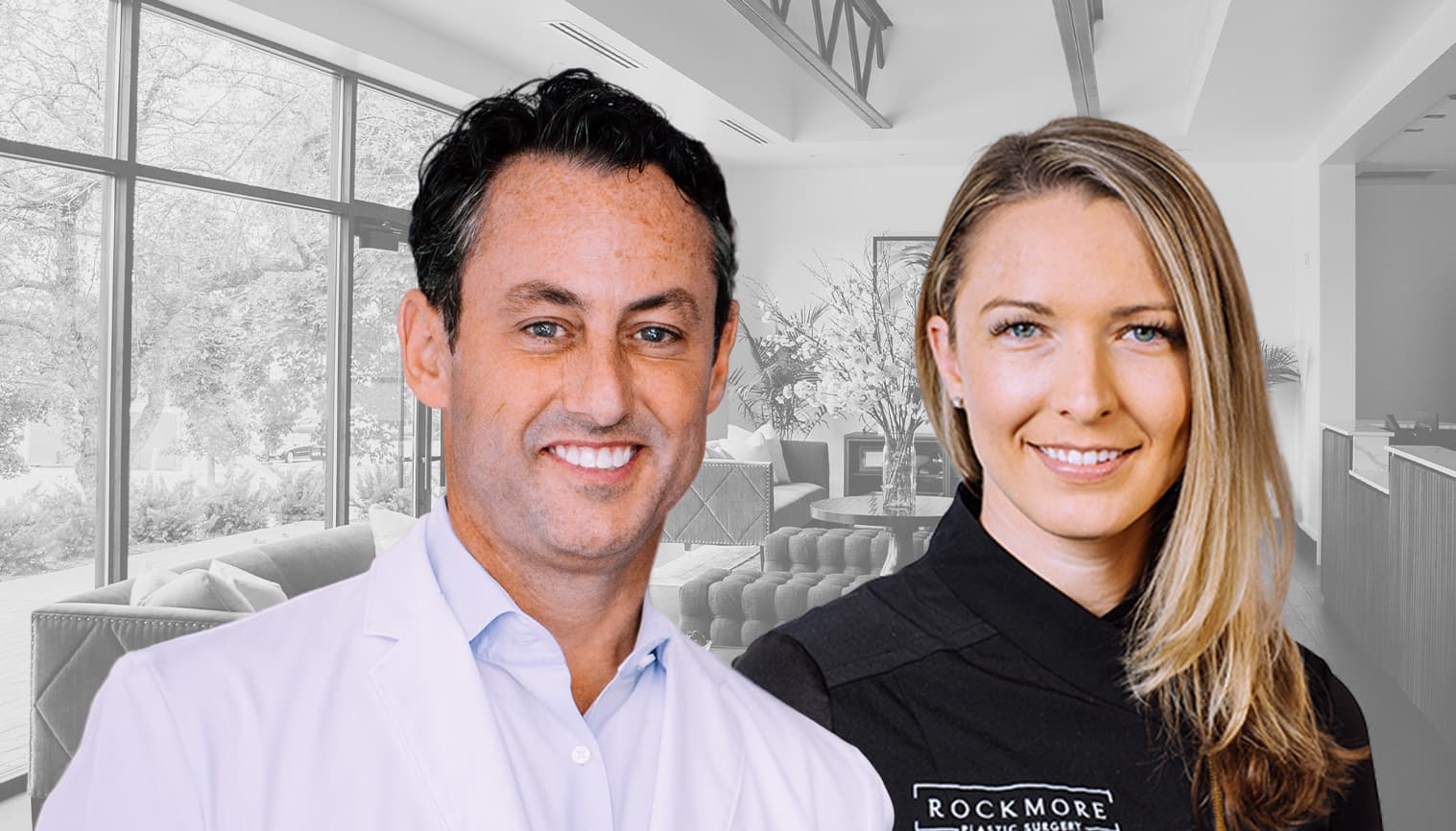 Board-certified plastic surgeon Dr. Jeffrey Rockmore and RNs Kristen Hogan and Kathleen Middleton have more than 50 years of combined experience in aesthetic medicine. Trust your results to injectors who have been trained by Allergan, Galderma, Merz, The Aesthetic Society, and more.
Jeffrey Rockmore, MD
Dr. Rockmore is a board-certified plastic surgeon with more than 20 years of experience in aesthetic medicine. He is a member of several professional societies, including The Aesthetic Society and the American Society of Plastic Surgeons.
Kristen Hogan, RN
Kristen became an RN in 2014 and has been with Rockmore Plastic Surgery for several years. An experienced injector, she has completed hands-on training by Allergan, Galderma, and Merz.
Kathleen Middleton, RN
Kathleen has been an RN for over 30 years and is certified in plastic and reconstructive surgery by the American Society of Plastic Surgical Nurses. She has completed The Aesthetic Society's Injector Competence Training along with hands-on training by Allergan, Galderma, and Merz.
Soft-Tissue Fillers for the Hands
For many men and women, it's not the face that gives away their age but their hands. To address this, Dr. Rockmore offers RADIESSE, the first and only FDA-approved filler to correct volume loss in the back of the hands. The dermal filler is injected under your skin to add volume to lessen the visibility of veins and tendons due to loss of fullness. Smooth and natural-looking hands are seen immediately after the injection is administered, and results last for up to a year. Dr. Rockmore frequently combines these injections with laser treatments for an even more rejuvenating effect.

What Are Injectable Volumizers?
Volumizers are injectable treatments used to restore volume that is lost as our faces age. In recent years, plastic surgeons have evolved their understanding of the facial aging process. As the face ages, tissue shifts downward and volume is lost in the cheeks and upper face. This creates a drawn, aged appearance. The shape of the face changes as it flattens from the cheekbones to the apples of the cheeks. Volumizers are used to restore volume to the upper face and cheeks, which provides a lifting effect that is significant yet natural-looking.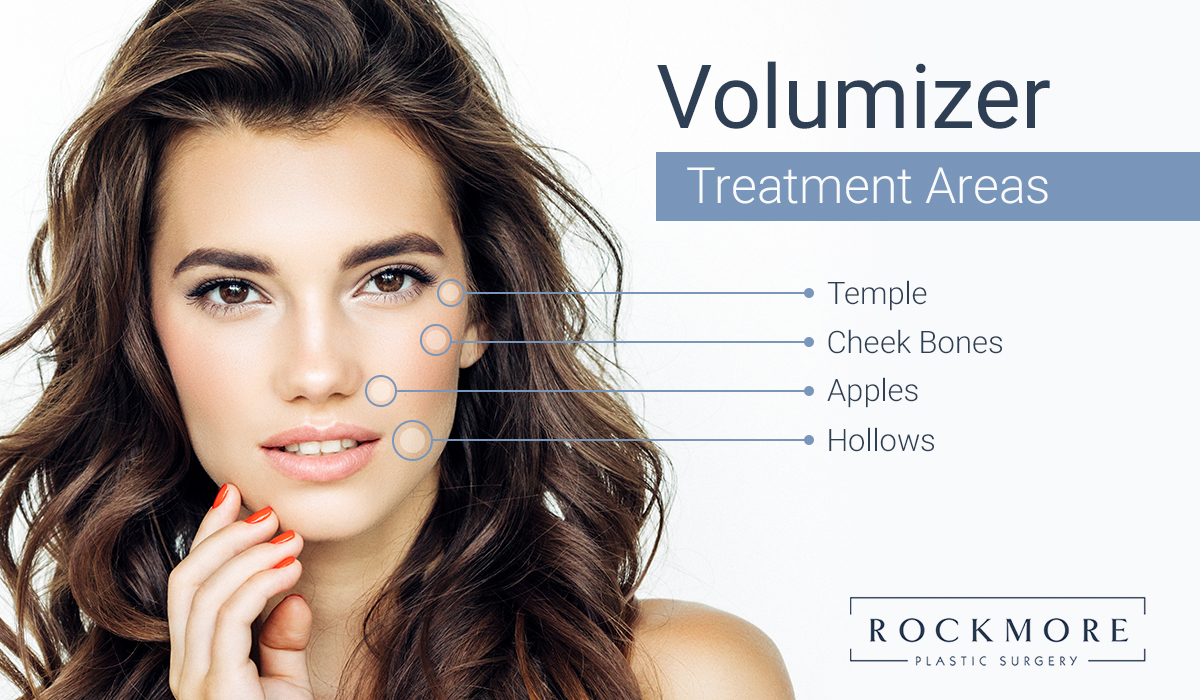 Volumizer Options
The volumizers Dr. Rockmore uses include:
JUVÉDERM VOLUMA® XC/Restylane Lyft®: This hyaluronic acid product is used to restore fullness to the cheekbones in patients who are at least 21. It lasts up to 2 years and creates an immediate improvement in your cheek and cheekbone contour. The curvature of a youthful cheek, called the ogee curve, is recreated, resulting in a youthful look.
Sculptra® Aesthetic®: This is a poly-L-lactic acid product that stimulates your body to make tissue in the injected area for volume restoration. The day after injection, there is minimal change, but over the next 6 weeks, your body gradually produces volume in the treated areas. Sculptra lasts more than 2 years and is often used to improve the contour of the cheeks and temples. Most patients need 2 to 3 treatments for best results.
In addition to facial rejuvenation, Dr. Rockmore also offers a nonsurgical Brazilian butt lift using Sculptra.
Why Choose Dr. Rockmore for Dermal Fillers
Experience with thousands of nonsurgical facial procedures
Familiarity with a variety of different fillers enables him to determine the best option for your individual face
Artistic vision to provide a natural youthfulness to your face and soften the signs of aging
How Much Do Dermal Filler Treatments Cost?
Injectable fillers are priced by the cost of each syringe used. The table below lists our current fees. For a personalized treatment plan and pricing, call to schedule your consultation.
| Injectable Product | Cost per Syringe |
| --- | --- |
| JUVÉDERM | $700 |
| Restylane | $700 |
| RADIESSE | $800 |
| BELOTERO BALANCE | $800 |
| JUVÉDERM VOLUMA XC | $800 for 1 syringe, $1,550 for 2 |
| Sculptra Aesthetic | $800 for 1 vial, $1,550 for 2 |
| Volbella | $650 |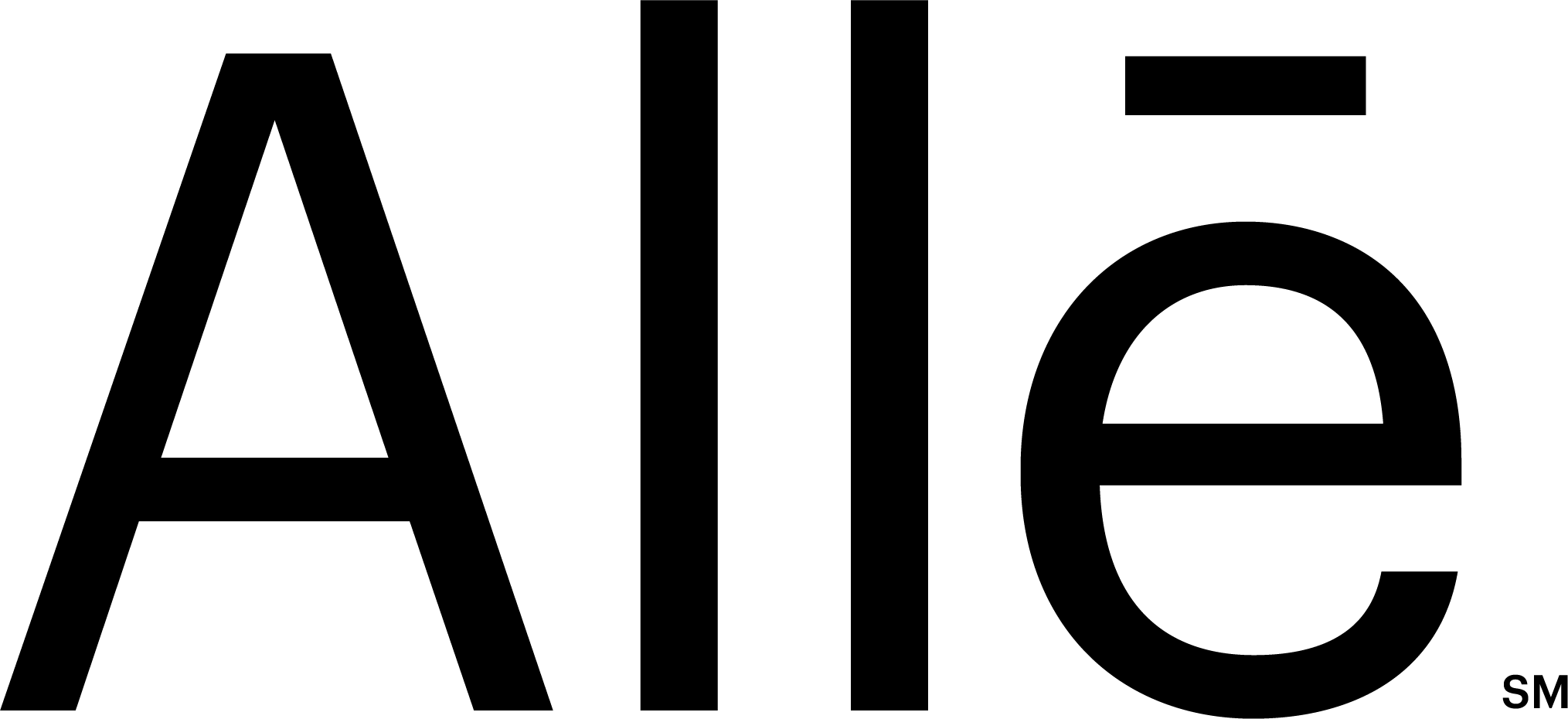 Dr. Rockmore participates in the Allē℠ program, which provides discounts for multiple BOTOX treatments and Allergan products such as the JUVÉDERM family of fillers.
Learn More
Model
What Is KYBELLA?
Different from the other injectable treatments Dr. Rockmore offers, KYBELLA doesn't add volume or reduce wrinkles. Rather, it targets "submental fat," also known as a double chin. Dr. Rockmore provides these injections, which usually require 2 to 4 treatment sessions, as a nonsurgical alternative to a neck lift or neck liposuction.
What Are the Advantages of Injectable Fillers?
By combining various injectables, Dr. Rockmore can help you maintain and rejuvenate your face. All of this can be done with little to no downtime and cost less than surgery. Though the results may not be as dramatic as surgical alternatives, injectable treatments can often be used to delay or avoid the need for plastic surgery procedures such as a facelift.
"I have been a patient of Dr. Rockmore's for several years now. We have done several procedures during this time ranging from facial fillers to a browlift. Dr. Rockmore is professional, easy to talk to and does a superior job. He is a perfectionist and I would recommend him to anyone."


-Real patient
Read more testimonials from Dr. Rockmore's real patients.
What Are the Risks of Injectable Fillers?
While injectable fillers are commonly used and are extremely safe, they are not without possible side effects, which include but are not limited to lumps, tissue reaction, visibility, bruising, and swelling. Many of these issues resolve quickly without treatment. In addition, there is a substance that can be injected that removes many of the fillers if a problem develops. That being said, millions of injections are performed in the U.S. each year, most without issue.
Dr. Rockmore approaches each procedure with precision and artistic vision to reveal each patient's unique beauty. To get started, request a consultation using his online form or call his office at (518) 328-3330.
Back to Top