Rockmore Plastic Surgery: Jeffrey Rockmore, MD
15 Old Loudon Road
Latham, NY 12110
Phone: (518) 328-3330
Fax: (518) 328-3337
Monday - Friday: 8 a.m.–5 p.m.

Secret™ RF
As we age, we naturally lose collagen and elastin in our skin, which leads to signs of aging such as fine lines, wrinkles, and rough texture. Additionally, sun damage and other factors can further cause our skin to lose its fresh, bright, supple appearance over time. With Secret RF microneedling at our Latham, NY, practice, Albany County men and women can turn back the clock and enjoy fresher, smoother, younger-looking skin without surgery.
Secret RF offers all the collagen-stimulating benefits of traditional microneedling with added radiofrequency (RF) dermal heating for even more dramatic results. It has become a go-to anti-aging treatment for men and women of various ages and skin types.
What Is Secret RF?
Secret RF is a fractional radiofrequency microneedling treatment. The treatment stimulates collagen remodeling by creating tiny micro-injuries in the skin and applying deep dermal heating. As the skin heals itself, it produces new collagen and elastin that helps turn back the clock and reduce many of the most common signs of aging.
What Does Secret RF Treat?
Secret RF treats several aging concerns on the face, neck, chest, and body, including:
Fine lines
Wrinkles
Acne scars
Sun damage
Hyperpigmentation
Rough texture
Scarring
Adjustable needle depths (0.5 to 3.5 mm) and needle types (insulated or non-insulated) allow Dr. Rockmore to customize your treatment depending on how severe your concerns are.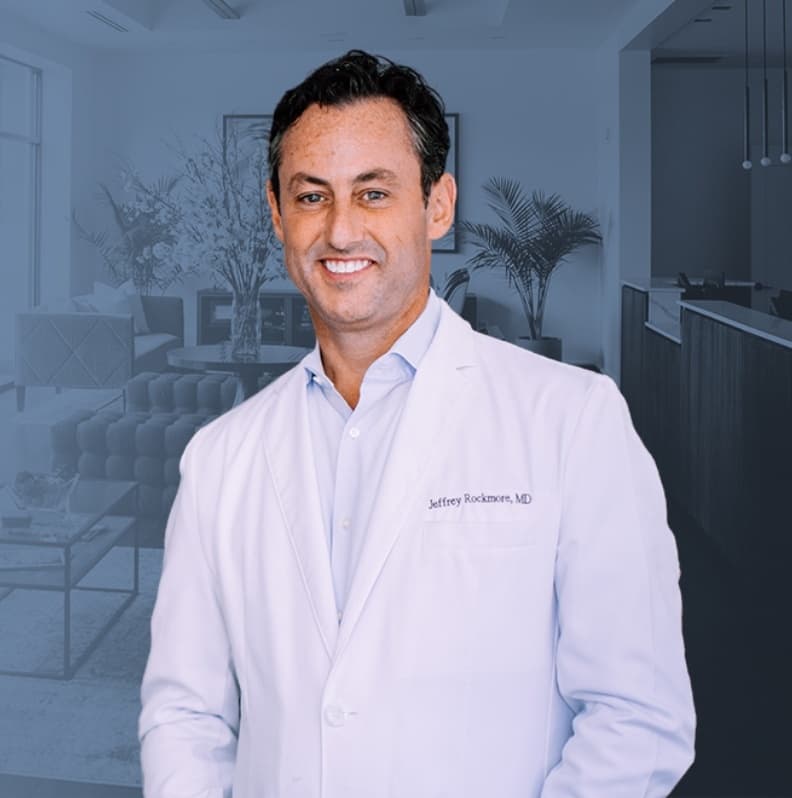 Dr. Rockmore
Board-Certified Plastic Surgeon
When you meet with Dr. Rockmore, you'll understand why men and women trust him with their plastic surgery results. His years of experience and refined aesthetic eye place him among the top plastic surgeons in the Capital Region.
Learn More Are You a Candidate for Secret RF?
Secret RF is suitable for all skin types and is ideal for anyone looking to minimize signs of aging or skin damage without surgery. Depending on your concerns, you may benefit more from other skincare services or laser treatments. Dr. Rockmore will assess your skin and have an in-depth discussion of your goals at your consultation to determine the best treatment approach for you.
What Are Secret RF Treatments Like?
At the start of your treatment, your provider will apply a topical numbing cream to keep you comfortable. They will then press the handpiece to your treatment area to create tiny injuries and deliver RF heating deep into your skin. You may feel some pressure or warmth, but most people find this very tolerable. Treatments typically take between 20 and 40 minutes, depending on the size of the targeted area.
A Reputation Built on Results
It's been a life changing experience with Dr. Rockmore and his team. I had a full TT + lipo, and my...
Rockmore plastic surgery made me feel so comfortable and it was one of the best experiences I've ever...
Dr. Rockmore has the BEST bedside manner. He spent time really getting to know me and my body and...
I have always been very self conscious about my brest. They looked so different compared to other women...
What Is Secret RF Recovery Like?
You'll likely notice some redness and swelling for 1 to 2 days following your treatment. Most people choose to take a day away from work to fully heal before returning to their daily routines. It's best to skip makeup for about 3 days to avoid irritating your freshly treated skin.
When Will Secret RF Results Appear?
Results develop gradually over the next few months as your body naturally produces new collagen and elastin. While you may see improvements after a single session, many people achieve their best results with a series of 3 to 4 treatments spaced 4 to 6 weeks apart.
Men and women visit Dr. Rockmore for Secret RF microneedling from Troy, Schenectady, Saratoga Springs, and across New York to enjoy the benefits of nonsurgical skin rejuvenation. If you're interested in finding out what these treatments can do for you, please request a consultation or call (518) 328-3330 to schedule your appointment.
Back to Top