Rockmore Plastic Surgery: Jeffrey Rockmore, MD
15 Old Loudon Road
Latham, NY 12110
Phone: (518) 328-3330
Fax: (518) 328-3337
Monday: 9 a.m.–6 p.m.
Tuesday, Wednesday, Friday: 8 a.m.–5 p.m.
Thursday: 8 a.m.–7 p.m.

Top Surgery
The chest is a highly visible indicator of gender, and for transgender individuals, it can heighten feelings of dysphoria and discomfort. Gender-affirming top surgery is a highly individualized procedure designed to create the chest you've always envisioned. If you are looking to change the shape, size, and overall appearance of your chest, top surgery in Latham, NY, may be the solution.
Board-certified plastic surgeon Dr. Jeffrey Rockmore is proud to offer gender-affirming top surgery to Albany County patients as they transition. He has performed thousands of breast procedures throughout his more than 20 years of practice and was one of the first surgeons in the area to provide this empowering procedure.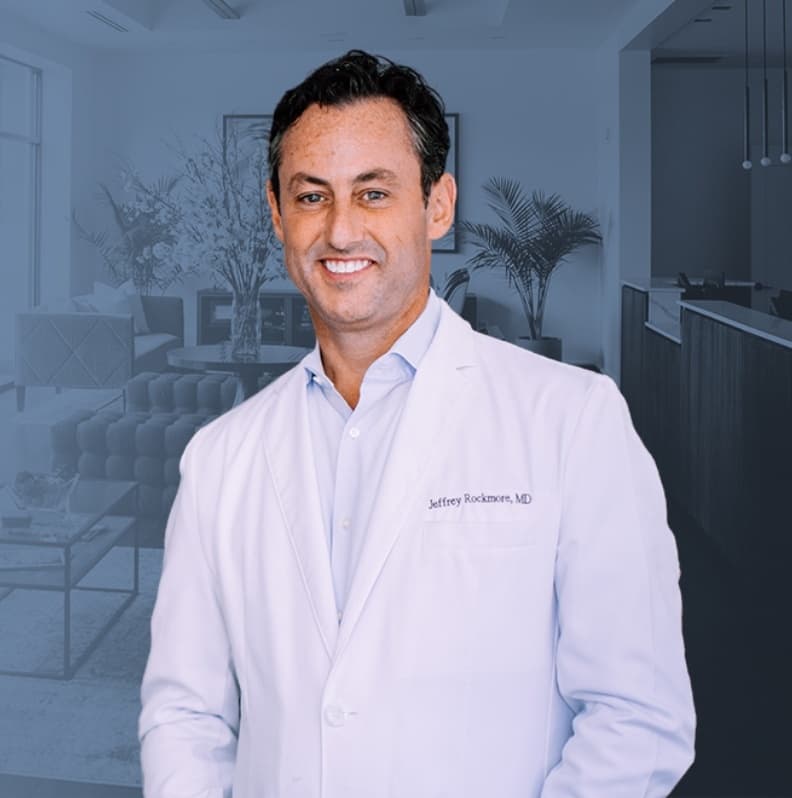 Dr. Rockmore
Board-Certified Plastic Surgeon
When you meet with Dr. Rockmore, you'll understand why men and women trust him with their plastic surgery results. His years of experience and refined aesthetic eye place him among the top plastic surgeons in the Capital Region.
Learn More Are You a Candidate for Top Surgery?
Ideal candidates for top surgery are in good general health and are looking for a chest that better aligns with their identified gender. The decision to move forward with top surgery is a deeply personal one, so Dr. Rockmore will take plenty of time with you to talk through your goals, your treatment plan, and what you can expect throughout the process so you feel confident about your choice.
Dr. Rockmore's personal approach and focus on connecting with his patients are among the reasons he has become such a trusted source for top surgery. Not only does he create exceptional surgical results, but he and his team also provide support and compassion each step of the way.
"Dr. Rockmore and his staff were always very helpful, friendly, professional, and respectful. Very nice results from my surgery. Very happy and would recommend to other folks seeking top surgery."

-Real patient
Read more testimonials from Dr. Rockmore's real patients.
How Much Does Top Surgery Cost?
The cost of top surgery ranges between $7,500 and $8,500. This price range is all-inclusive of anesthesia, facility, post-op care, and all office and surgeon fees. To learn more about costs associated with this procedure, schedule a consultation today.
How Is Female to Male (FTM) Top Surgery Performed?
Female to male top surgery involves removing breast tissue to create a flat, masculine silhouette. The chest is typically contoured with liposuction, and nipples and areola can be resized or repositioned to achieve a natural-looking appearance and shape.
FTM top surgery techniques vary for each person, based on your existing breast tissue, but procedures typically include the double incision technique or the periareolar procedure.
Double incision: Typically recommended for people with large amounts of breast tissue or diminished skin elasticity and sag. This procedure removes both breast tissue and the excess skin, leaving an incision in the creases beneath where the breasts once were. The nipples are then removed, repositioned, and resized. This is the most commonly performed procedure for top surgery and most people are candidates.
Periareolar: This approach involves tissue removal through 2 concentric circle incisions around the areola, which keeps the nipple stalk and nerve intact.
Dr. Rockmore will talk in-depth with you about each approach and ways he may customize your procedure to better suit your goals.
How Is Male to Female (MTF) Top Surgery Performed?
Male to female (MTF) top surgery is very similar to traditional breast augmentation. It involves the use of breast implants to create fuller, rounder breasts and feminize the chest. While hormone therapy can result in moderate breast development, implants will provide a much more feminine breast shape and size. Dr. Rockmore uses a variety of techniques to create feminine curves that proportionally fit your frame.
Gender Transformation MTF

Before & After Photos

Keep in mind that each patient is unique and your results may vary.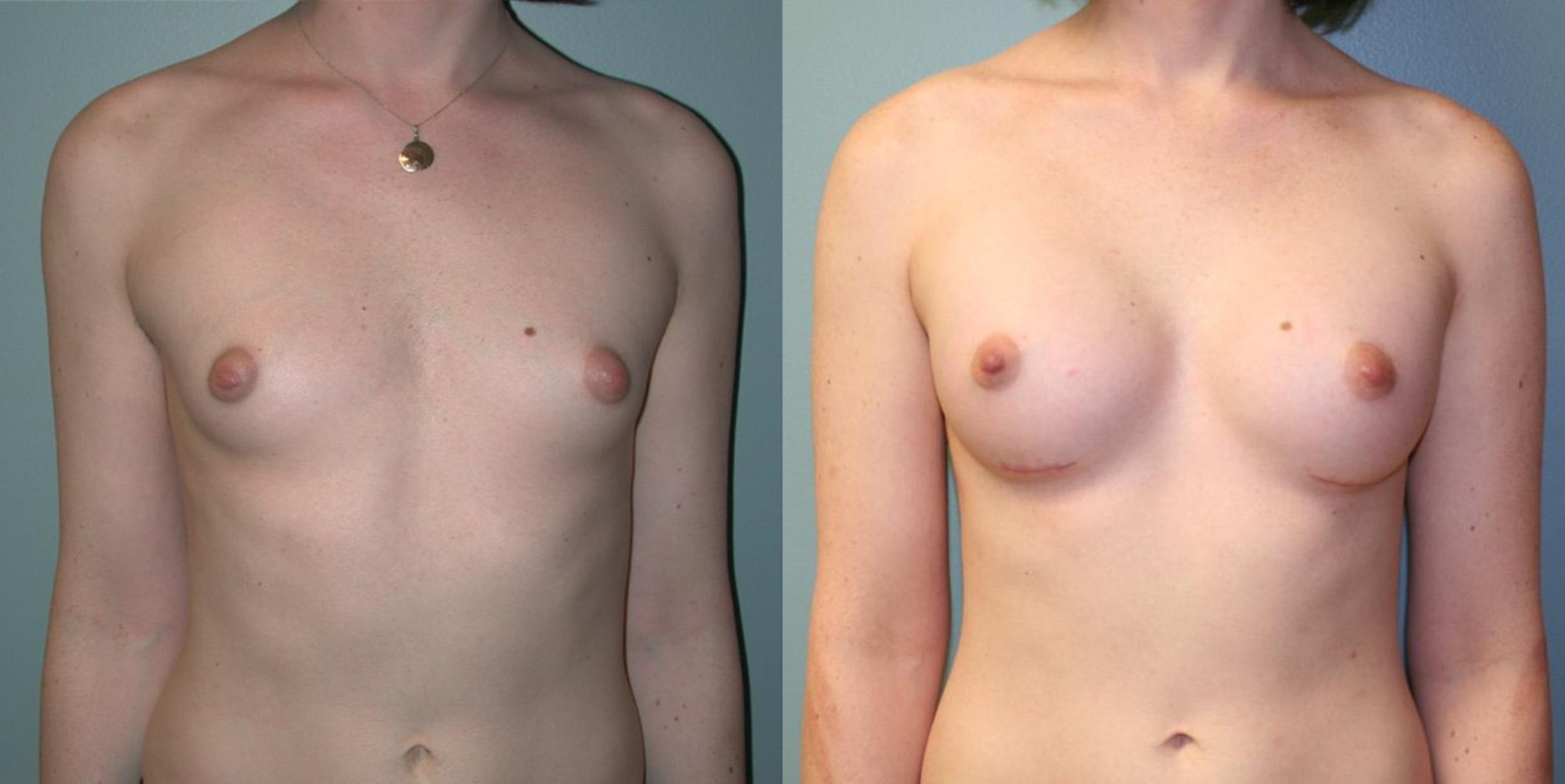 Before & After
Case #177
This woman underwent top surgery as part of a male to female transformation. Silicone implants were used to create breasts that are proportional to her body. She no longer needs to wear padded bras and can finally wear bathing suits and active wear.
If you like the results you see here, request a consultation to learn more about how...
Read More

Before & After
Case #176
This woman had breast implants placed to create breasts as part of a male to female transformation. She has been on hormonal therapy for 2 years time, which has caused some breast development and nipple changes. The implants were used to make breasts that were proportionate to her frame, allowing clothes to fit better, and for her to feel mor...
Read More
Keep in mind that each patient is unique and your results may vary.
What Is Top Surgery Recovery Like?
Dr. Rockmore performs top surgery as an outpatient procedure at the fully accredited surgical center near his office, typically while you are under general anesthesia. You'll return home the same day with detailed instructions for aftercare. Healing will continue for several weeks as swelling decreases, your chest shape improves, and your scars fade. Dr. Rockmore will schedule follow-up outpatient visits as needed. Most people return to work in about 7 to 10 days, though this may take longer if your job Is more physically demanding.
A Reputation Built on Results
Dr. Rockmore is the warmest, kindest, most awesome surgeon! And I am thankful for him! His skill level...
Dr.rockmore and his team are so wonderful when I first came for my breast augmentation I was super nervous...
I've wanted a breast augmentation for a long time. I was finally able to go through with it. I had my...
Dr. Rockmore performed breast reduction surgery for me three months ago, and I am beyond thrilled with...
Dr. Rockmore performs top surgery in Latham for people from Troy, Schenectady, Saratoga Springs, and throughout eastern New York. Request a consultation online or call (518) 328-3330 to schedule your appointment.
Back to Top