Rockmore Plastic Surgery: Jeffrey Rockmore, MD
15 Old Loudon Road
Latham, NY 12110
Phone: (518) 328-3330
Fax: (518) 328-3337
Monday - Friday: 8 a.m.–5 p.m.

Mommy Makeover Before & After Case 180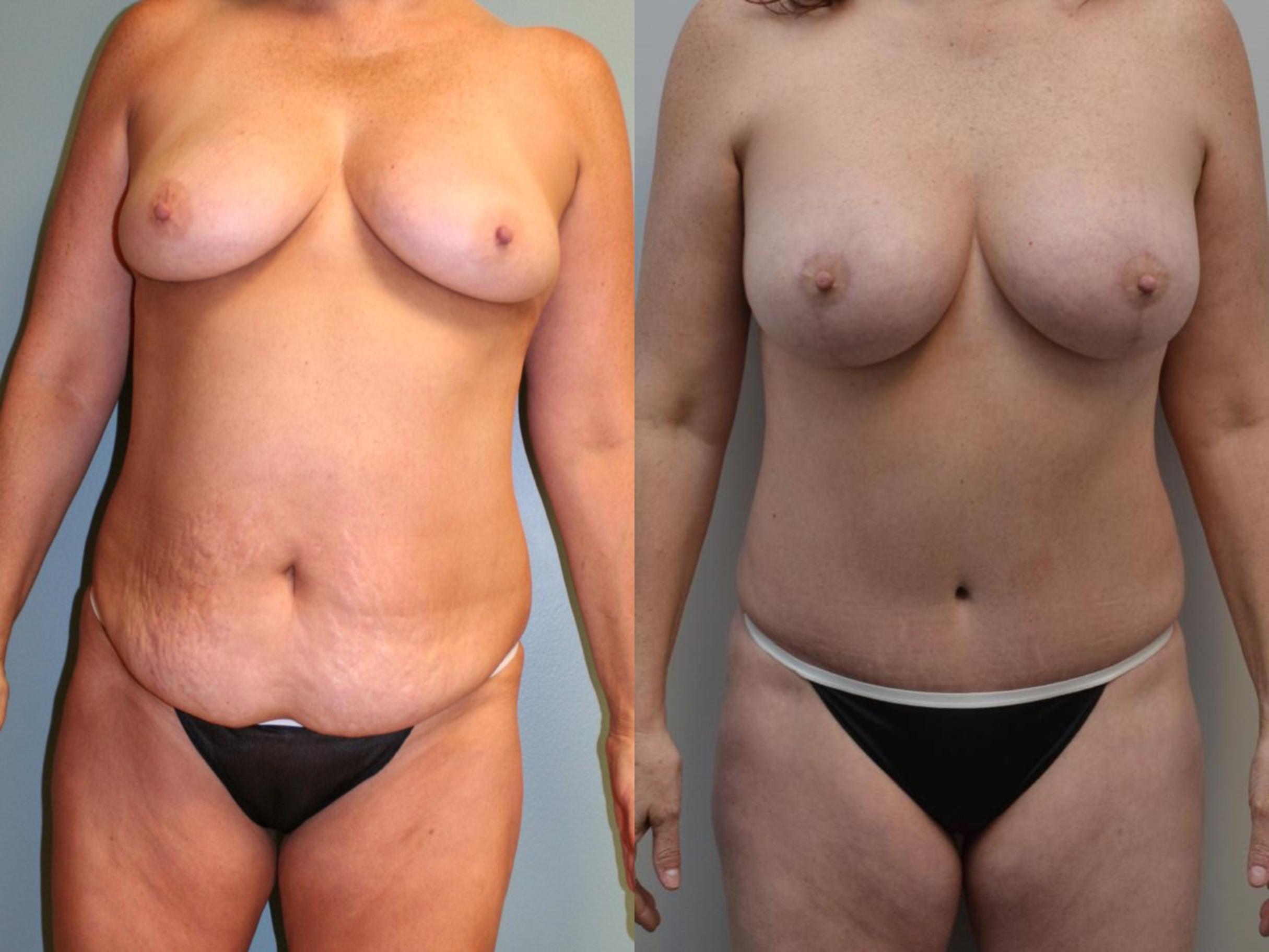 Before & After
•This 56 year old women was done raising her family and wanted her body back. She had an active lifestyle, and was unable to improve her midsection with diet and exercise. She wanted her breasts to look like they used to, and for her belly to be flat again. She visited our Albany,NY office to see what could be done.
•Her photos show the changes that can happen to a woman's body after multiple pregnancies. Her breasts are no longer perky, and have lost their shape. Her belly has both loose skin as well as some unwanted fat. These areas are commonly improved with a mommy make over. A mommy make over is a combination of procedures that reshape a woman's body after pregnancies. The areas treated typically include the belly and breasts which are treated with a tummy tuck, breast enhancement, and liposuction. This combination was done for this woman.
•This woman's belly had both loose skin and unwanted fat. Liposuction was used to remove fat from the belly and sides. This brought in the waistline and enhanced her curves. A tummy tuck was done to tighten her muscles and skin. The combination gave her a flat belly with no overhang. Her breasts were lifted and a small implant placed. The implant will help maintain the shape and the fullness above the braline.
•The photos shown here are 6 weeks after surgery. Her scars will continue to fade, but her shape will persist. She is now happy to have her body back, and has started shopping for more clothes.
Procedures Performed
About This Patient
View All Patient Photos